Custom Design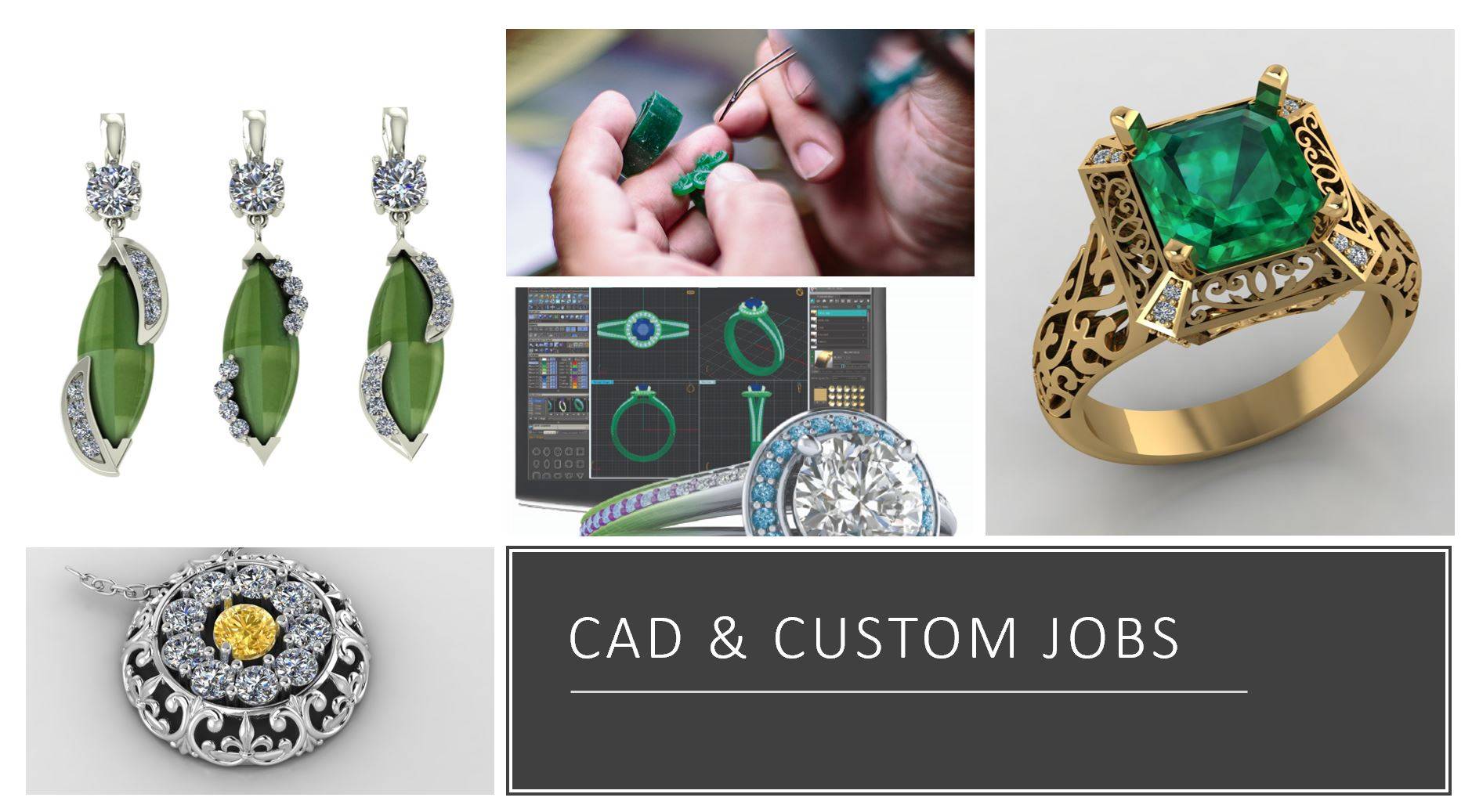 What sets us apart from other manufactures and designers? We can create one-of-a-kind pieces of jewelry, all under one roof. All steps in the process are performed in-house.
CAD/CAM
Wax Printing/Hand Wax Carving
Casting
Assembly
This makes communication easier and cuts down on turnaround time. We can complete a custom piece in only 3-4 weeks.